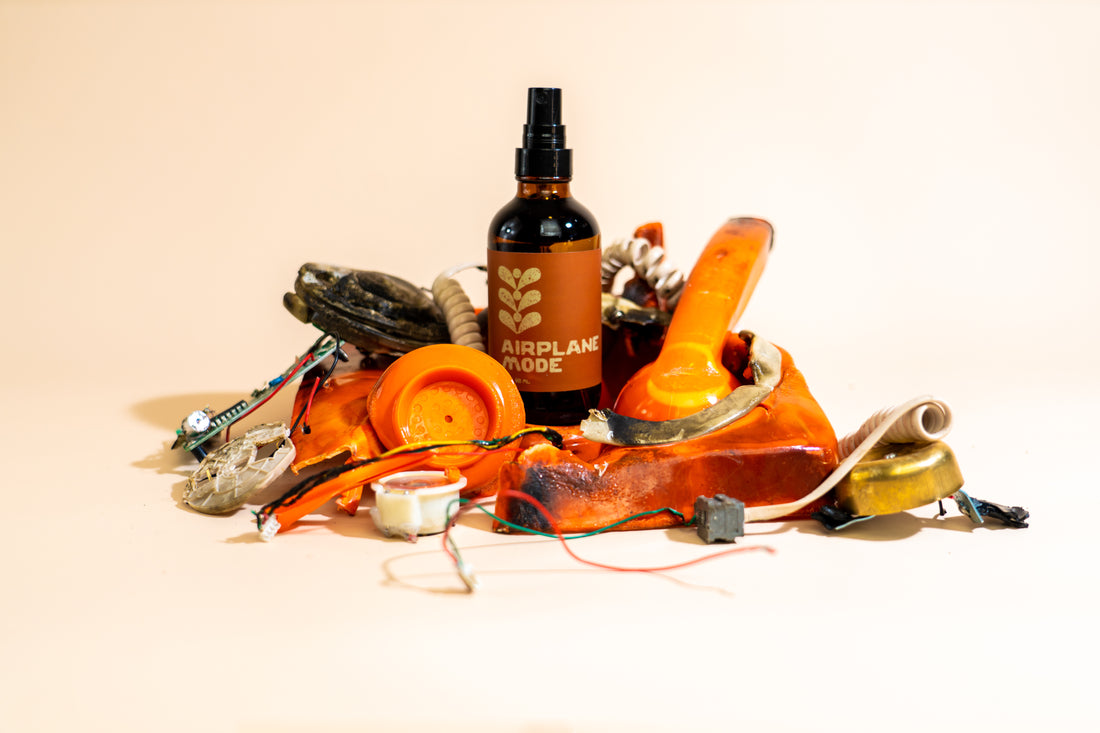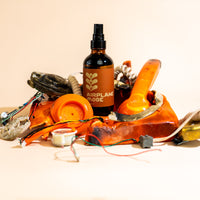 When you need to hit the do not disturb button and reset the vibe. 
Airplane mode was crafted to help you relax, renew your energy and calm your nervous system via your olfactory sense. Ethically sourced essential oils of palo santo, rosewood, cedarwood and patchouli work together creating a relaxing, clearing and calming aromatic experience. Suspended in a base of organic wildcrafted witch-hazel and Roman chamomile hydrosol making this a multi use mist. Safe for your skin, room, and anywhere you feel needs a reset. Airplane Mode...as close as you get to hitting the mute button on life without smashing or burning your phone. 
 ____________________________________________________________________
How To Use:
Mist onto face, body, or around your room for a calming and soothing effect. Simply shake, spritz and use as needed.
__________________________________________________________________

Full list of Ingredients:
Organic + Wildcrafted Witch Hazel* Organic Blue Chamomile Hydrosol *Cedarwood Himalayan Essential Oil *Rosewood Leaf Essential Oil *Patchouli Essential Oil *Palo Santo Essential Oil
Our products are always
- Mutagen free
- Toxin free
- GMO free
- Sustainably sourced
- Phthalate Free
- Paraben Free
- Organic
- Vegan
- Never tested on animals